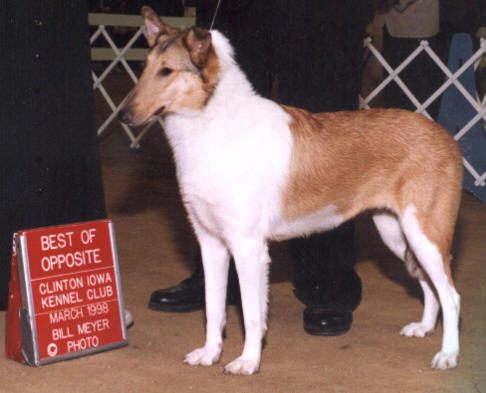 Cobrie's Simply the Best.. 'Tina', was named after Tina Turner because she has so much energy and spirit. She has 4 points toward her championship, but we quit showing her due to her lovely pricked ears. Tina is now four years old and the daughter of Jewel (see the tribute to Jewel). We have been working on obedience, but will take some time out to be spayed. Tina, like her mom, is sassy, has an abundance of energy and very bullheaded, but that is our Tina and would not have it any other way!! She is very smart and animated, again like her mom, which makes her a joy to live with, at least good for spontaneous laughter.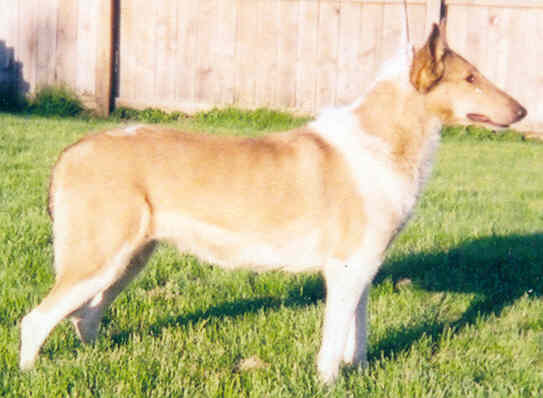 Here is Tina again, at 4 years old. Once a show dog, always a
show dog! She is a total doll and what a Mama's girl!!