Here she is again, just one week later, 8 weeks. Again, such a beautiful young lady with everything just right! Check out the ears pulling right up on her head. Below is her profile and what a profile that is!!
Jess is now 4 months old and looks fabulous! She is full of energy, loves everyone and has an outstanding show attitude. Nothing bothers her!!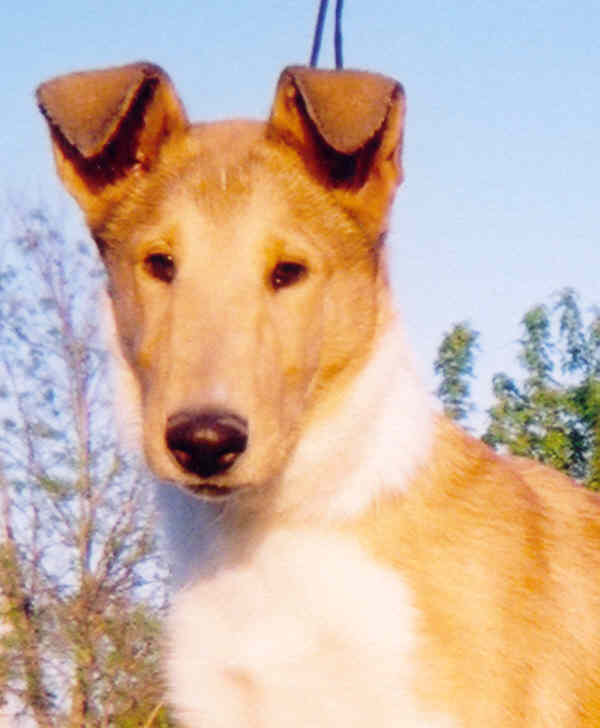 "Hey, give me back my toy!"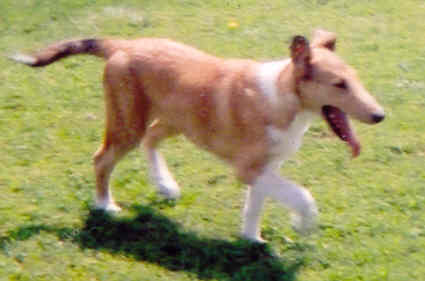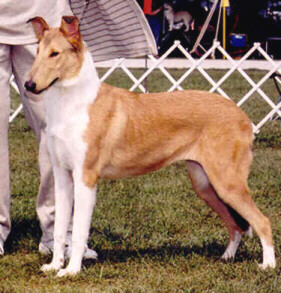 Jess earns a Major Reserve at the Cedar Rapids KC!! Under Judge Dr. Carol White-Moser, Jess took 1st in her 6-9 month puppy class and then earned a Reserve to a 4 point major. Thank you Dr. Carol White-Moser for the nice comments! This was Jess' second show.